Running. Outdoor. Cycling.
Adventure!
Roca Motion – Founded in 2013 is dedicated developing quality outdoor events. The founders, Brian and Melinda Nash, have a love of Southern Arizona and the great outdoors. Roca, Rock in Spanish, serves as a reminder to work with intensity and dedication…but also with passion and excitement! Our goal is to organize events that encourage participants enjoy the beauty and joy of Southern Arizona.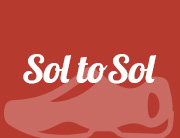 TBA
Runners depart Rhino Ridge at high Noon (12:00pm) and run for 24 hours on a fully supported 6.2 mile loop.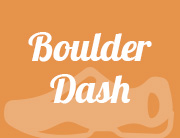 Oct 17, 2020
The 5th Annual BoulderDash happening Saturday October 17, 2020 near Chiricahua National Monument. Run on a 5th generation working cattle ranch with rugged terrain and breathtaking views!
This was my first ride and I couldn't have felt more safe or supported along the way. The scenery was amazing, the riders, organizers and volunteers were kind and enthusiastic, and it was for a great cause. Can't ask for more in an event!
Such a great event for cyclists at all levels! It's hard not to love the small town charm of Willcox and the beautiful scenery. With wine tasting and raffle prizes to follow, it's a great kick off to the labor day weekend
Put on by great people that truly appreciate each one at the event. Pre/post race music was awesome to go along with the post race food and drinks. Highly recommend this ride to anybody from Beginner to very Advanced
A great ride, as always! Well run, a BEAUTIFUL part of the state, and a great way to make Labor Day weekend memorable. Can't wait until next year!!
I HIGHLY recommend this fantastic, uplifting, positive event! Beautiful scenery along a well maintained, very lightly traveled road – it's a unique and wonderful experience for any level of rider. Registration & packet pickup were a breeze, plenty of water, snacks, friendly faces, & wine tasting in downtown Willcox afterwards. Looking forward to the next one!
This is one of my favorite events of the year! I love going down to Willcox to ride my bike. The weather is great, and the people are amazing! They work really hard to support Small Town, Big Dreams…100% goes to this scholarship fund for students and teachers! I've gone every year so far, and I'll always keep coming back.
"Small Town ~ Big Dreams" in honor of Matthew W. Peterson is a scholarship program designed to help Willcox Students grow, learn and attend and succeed in college or vocational school. The success of this Scholarship Program depends on a grassroots effort to give back to our community, to fund the scholarships, and to be willing to mentor current post high school students. In time the students benefiting from "Small Town ~ Big Dreams" will be asked to reciprocate. And that is what builds community.
For more information, visit the official website.